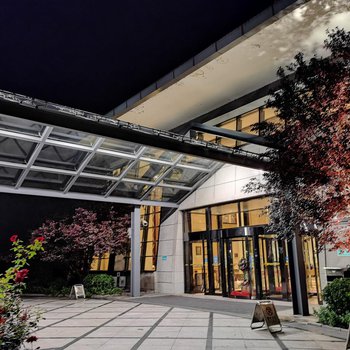 Taiyuan's Jinci Hotel (Shanxi Jinci Binguan) is nestled at the foot of the ranging mountains, in close proximity to the haunted tourist attraction, Jinci Temple.
The prominent design element with its pavilions, terraces, bridges and rockeries goes in harmony with the Jiulong Lake and far-off mountain.
The Chinese restaurant serves dishes from Cantonese, Sichuan, Huaiyang and Shanxi culinary traditions.
There are 29 conference rooms on-site, appropriate for meetings and social events. Among them, the international convention center is equipped with cutting-edge meeting facilities such as simultaneous interpretation system and video conference equipment.
After testing skills at the tennis court or a leisurely swim in the heated swimming pool, guests can relax in the sauna and Spa.
The Jinci Hotel is awarded the title of 2008 World's Best Conference Hotel by International Tourism Federation along with a few other awards.